Ford Car & Truck Tune-Ups & Maintenance
Do Maintenance To Avoid a Ford Car Repair Being Necessary too Often
If you take care of your Ford vehicle, it will take care of you. Like any other type of vehicle, a Ford requires people to put in the work to make sure it can run steadily and safely in the future. Thus, Ford owners are encouraged to take their vehicles in for routine check-ups as needed from time to time. Failure to do so may mean that the vehicle is unable to continue to operate the way that it is designed to. You obviously don't want to run into a problem like that, so you need to let us take a look at your Ford car repair here at TSC Ford Specialist.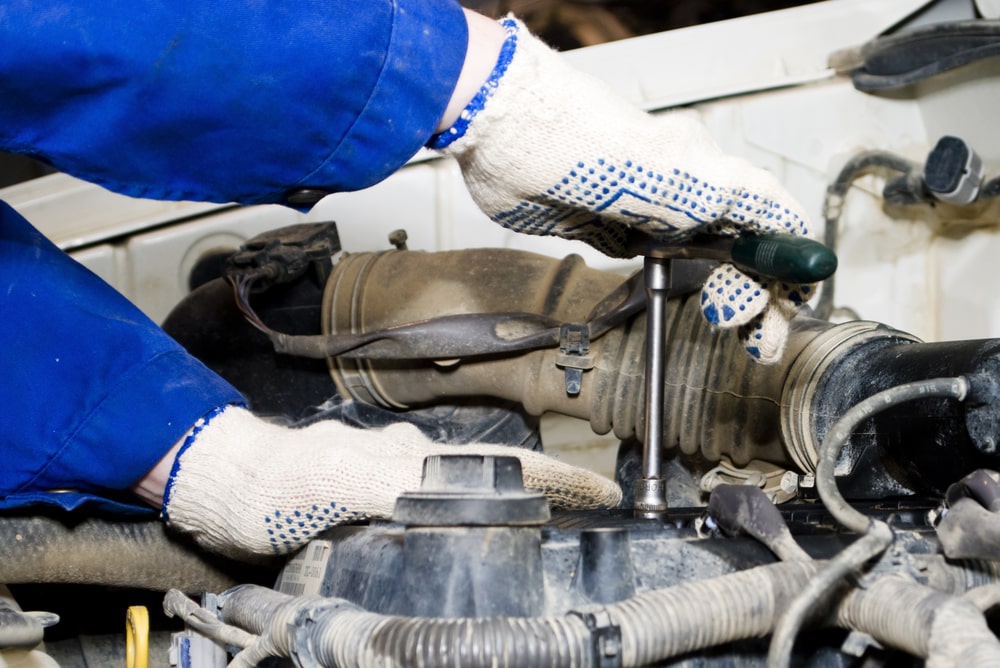 Routine maintenance on a vehicle is not fun to do. People hate spending the money to get their vehicles in better operational shape, but this type of work is necessary to make it as easy as possible to keep them running for as long as possible. If you need a Ford car repair or a Ford truck repair, then it may be because ongoing vehicle maintenance has been late or lacking. This is not meant to be a situation where the finger is pointed at you, and you are criticized for doing something terrible. Rather, it is only meant as a reminder that you need to do the small things for your truck or car so it can continue to work for you.
Service That Can't Be Beat
We know that you have a lot of options for a Ford truck repair here in Englewood, CO, but we want to be the first place you think of for where to take your vehicle. We always put our best foot forward to do your repairs and inform you about the options for putting your vehicle on a proper maintenance plan so that you don't have to bring it in for repairs as often (hopefully). If you would like to deal with the kind of people that you already know and trust in Englewood, we ask that you get in touch with us here at TSC Ford Specialist. We are standing by to help you get what you need for your Ford vehicle.